Our aim is to provide students with some of the finest academic services and extracurricular activities available in Pakistan. Students are given the flexibility to create their own subject combinations from the wide range of A Level subjects offered. Additionally, we have developed an intellectually stimulating, exciting and challenging Core Curriculum, which is designed to supplement the A Level subjects as a whole. We do not only want our students to excel academically, but also grow as young individuals. Our extracurricular activities ensure students are able to push their learning potential and build skills they would not acquire through their academic curriculum.
Early vs Regular Admission Cycle: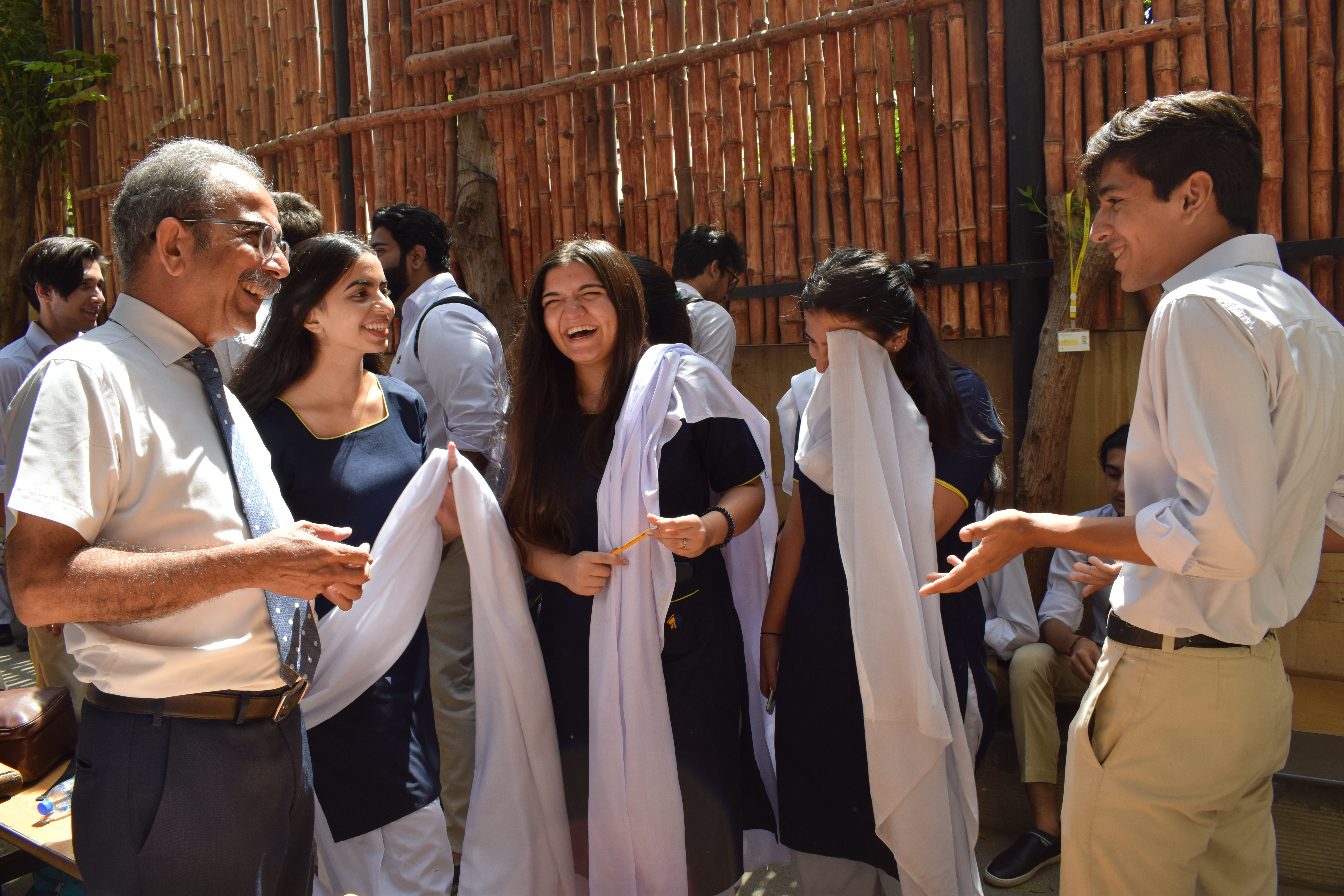 The Early Admission Cycle begins towards the end of November each year. As our intake is limited, in order to improve the chance of admission, it is recommended that students apply early.
Students with a strong academic profile and a diverse yet specialised extracurricular resume, are encouraged to apply during the early admissions cycle. Not only will this allow them to secure a seat unconditional to their upcoming O Level results, but will also provide them with the opportunity to gain a scholarship.
Students who do not apply or are deferred during the early admission cycle, can apply during the Regular Admission Cycle. The Regular Admission Cycle begins in mid July and continues till after the announcement of the CIE O Level results. Admissions during the Regular Admission cycle are primarily dependant on the applicant's final CIE O Level results as well as the admission interview. However, it is important to note here that there are fewer seats available during the Regular Admissions cycle.
We can't wait to welcome you!