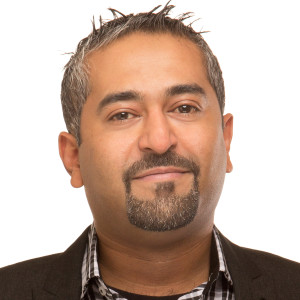 Department of Sociology & Psychology
In addition to A Level Psychology and Sociology, Yasser Ahmad teaches Core Courses in Philosophy (Department of Humanities) at Cedar College. He has extensive experience in lecturing, research and school management.
Prior to Cedar College, his most recent appointment included lecturing in Sociology and Psychology at The Avicenna School and held a dual post of managing the Junior Section of the school as 'Coordinator'. He has also lectured at various O and A level academic institutes across the city. To complement his work in academia and school management experience, Yasser also has extensive experience in media and corporate public relations management, including POSCO/Tuwairqi Steel Mills, and  prominent news channels such as Dawn Television, and Health TV Pakistan.
Yasser's educational background includes studying at Karachi Grammar School after which he pursued his Philosophy degree at the University of Windsor in Canada and is currently engaged in post-graduate research from Wales. His research interests range from the Philosophy of Time, Applied and Meta-Ethics, and Social and Political Philosophy. A life-long learner, Yasser holds a countless number of specialisation track credentials and certificates from University offerings across the world.
Yasser is an ardent supporter of Arsenal Football Club, a self-taught musician; playing the guitar, piano and drums and actively recording. Being a philosopher at heart, he is deeply curious about socio-political philosophy, ethical philosophy and classical civilisations — he enjoys nothing more than an intellectual debate.