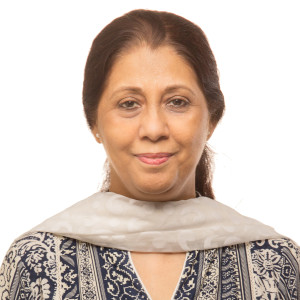 Khatija Masood teaches Biology at Cedar College. Her twenty-plus years of experience in teaching has spanned reputed educational institutes like Bayview High, Imperial School for Advanced Studies, The City School and St. Joseph's College.
She graduated from the University of Karachi with a M.Sc in Microbiology. Her earlier education was completed from PECHS Girls College and the Karachi Grammar School. In her classroom, students are encouraged to learn through understanding and application of the bigger, real picture, rather than in isolation from the larger scheme of things.
Khatija's other interests include cooking (specially experimenting with different recipes), reading and listening to soft music.