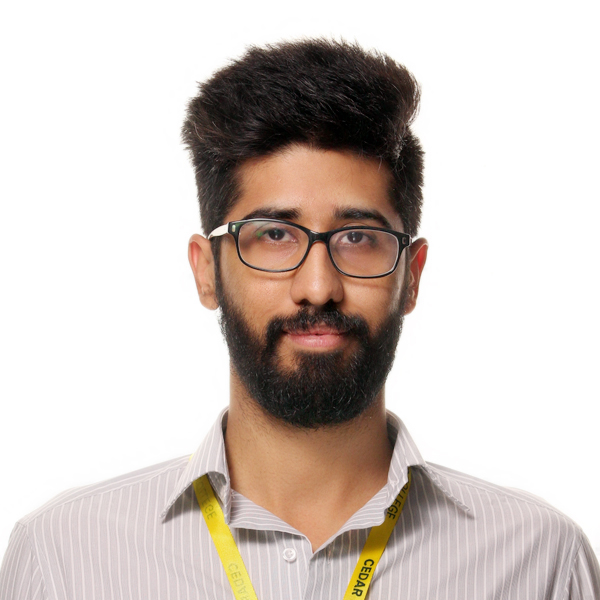 Department of Academic Counselling
After completing his A Levels from Bay View High School, Asim joined the Institute of Business Management (IoBM) to pursue a Bachelor of Business Administration in Marketing and Human Resource. He recently graduated with an MBA degree in Marketing from the same institute. During his time there, as a member of the Social Welfare and Trust (SWAT) Society, he was part of many social projects and initiatives to help and work with under-privileged and mentally challenged children.
After graduating, Asim began his career in the corporate sector, but after trying varied industries, he realized counselling was his true calling.
Asim is currently the Academic Counsellor for Chemistry, Computer Science, and Accelerated Urdu at Cedar College. He believes counselling is essential for helping students cope with the stressful situations that arise during their college experience. It allows them to enhance their experience and maximize their potential as students and members of the community. As an Academic Counsellor, Asim is eager to work with students to help them stay focused and improve on their academics by providing them with constant guidance and feedback.
Asim is also a volunteer coach for the Cedar football team. He is a travel and sports enthusiast, who spends much of his spare time playing football, reading, and listening to music.